Chris Weddle is finally getting proper credit for his trick.
Tony Hawk's is a video game series about skateboarding. Tony Hawk's Pro Skater 1 and 2, games that came out in 1999 and 2000, respectively, are being remastered right now. The classic games are getting "a fresh coat of paint" for a new audience in 2020.
But one way the games didn't age well goes beyond graphics. The games show a trick called the "Mute Air." To perform this trick, a skateboarder in the game or in real life grabs "the front of [their] board with [their] forward hand while airborne."
This trick comes to the skateboarding world courtesy of creator Chris Weddle. He was the first to perform it around 1981, but it quickly garnered a name that ignored his identity.
Skateboarders called the trick the "Mute Air" because people in the community thought of Weddle as the "quiet, mute guy." Tony Hawk took to Instagram to discuss the ignorance in this title.
Last year, Hawk spoke to Weddle about the trick and its name. Weddle said "he would have rather named it the 'deaf' or 'Weddle' grab," because Weddle is "deaf, not mute."
So, the new Pro Skater 1 + 2 remaster has changed the name. What was once called the Mute Air is now called the Weddle Grab.
The remaster is also improving the original games by adding more diverse skateboarders to the lineup of playable characters. The game's new skaters include Leo Baker, Aori Nishimura, and Lizzie Armanto.
In his post, Hawk thanked Darrick De La O, a deaf skateboarder, surfer, and snowboarder. He said that De La O was "a great advocate to the deaf community in action sports," and "the catalyst in this renaming process."
And of course, thanks for this change also goes to Chris Weddle himself, who created the forty-year legacy that needed honoring.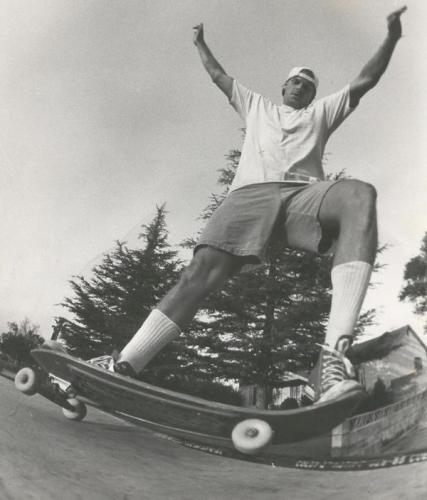 Weddle's response to hearing about the name change? "I'm so stoked!"
Article source: Kotaku
Featured image source: Yousta Storytellers Club