One 3D-printer is getting to work in the fight against global homelessness.
New Story, a nonprofit in the United States, has joined forces with ICON, a tech company. Together, they have begun construction on the first 3D-printed neighborhood in the world. In Tabasco, Mexico, they are bringing innovation to people who can rarely access it first:
By marrying design, technology, and community organizing, New Story and ICON are bringing unprecedented speed and scale to designs aimed to elevate the lives of some of the most impoverished and vulnerable populations. The use of the 3D printer will also drastically increase the potential for speed & quality of construction.

New Story
A speedy and powerful 3D-printing process
The 3D-printing machine builds by layering cement from the bottom and working upwards. The printing is complete in only 24 hours. Then, New Story hires locals to do the finishing touches. The local workers top the structure off with a roof, add doors, and put in the plumbing.
Printing in three dimensions is now advanced enough to create structures like these so that they can stick around. Despite the speed at which the printer makes them, the homes are far from flimsy. They are strong enough to bear up against hurricanes. If an earthquake hits, they are ready, as they are also seismic-approved.
The CEO and co-founder of New Story, Brett Hagler, stresses the importance of the 3D-printed homes being structurally sound. The strength of the homes "has a 'generational impact,' he says, because families can pass the home down from generation to generation."
The homes will each have a kitchen, a living room, two bedrooms, and one bathroom. New Story is constructing fifty of the homes in Tabasco.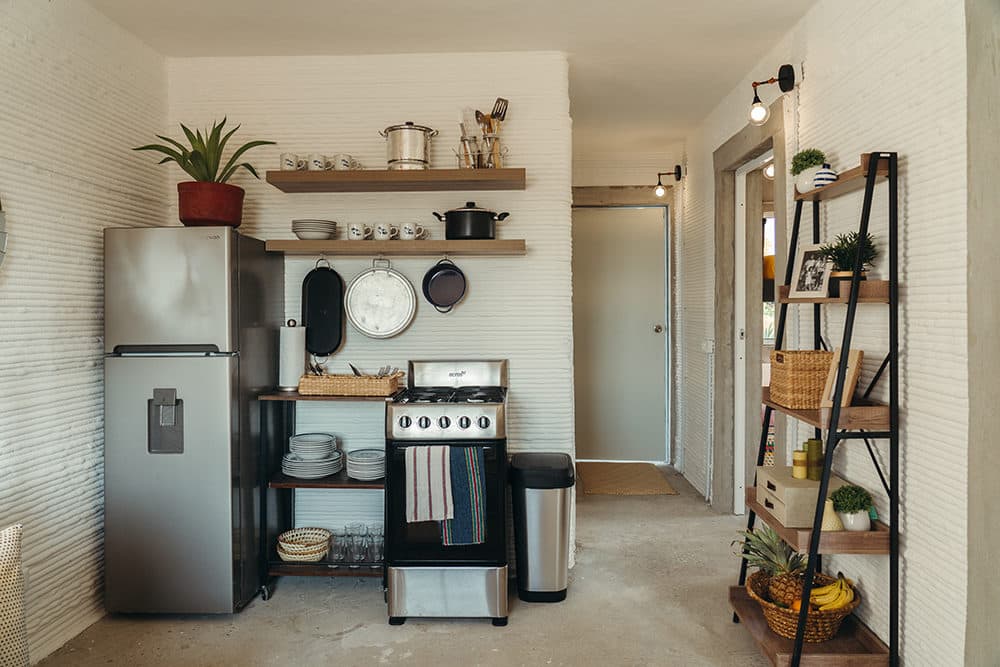 Sending the technology around the world
After completing the Tabasco neighborhood, New Story wants to use its technology "to service other nonprofits who are working toward ending global homelessness":
The big idea is to open source and democratize and try to get this technology into the hands of other housing non-profits and other governments that have agendas to solve very serious problems in their towns and their cities.

Brett Hagler
New Story shared a look at the printing process:
Article source: WBUR
Featured image source: Joshua Perez